Meet The Boss
Jude & Tiffany Messenger are the owners & operators of The Bistro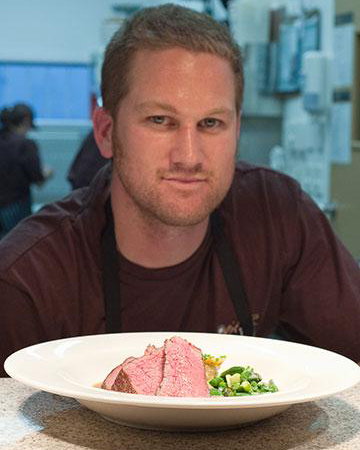 Jude has spent time in various demanding kitchens both here in New Zealand and abroad, including Taupo's Huka Lodge, and was Head Chef at the award winning Bach Restaurant. In the USA he was at the Multnomah Athletic Club, an exclusive members only club in Portland Oregon, then on to Peter Gordon's Sugar Club in London.
It was a cooking scholarship over 19 years ago that was to springboard Jude's overseas work experience, which took him to the USA where he met Tiffany, then off to the UK. Now living back in Taupo New Zealand the couple have six children together, you may recognise the older ones washing dishes, serving tables in the restaurant and making cocktails.
As well as cooking simple tasty food Jude is very passionate about coaching his son's rugby teams, playing the drums and tending to the family gardening. You will even see him jump up every now and again on a Friday night to play his hand drum with the live performer. Above all family is what drives Jude and Tiffany and that is what keeps them grounded.